Fresh from their World Championship as well as World Cup final wins, 470 sailors Will Ryan and Mathew Belcher have carried on their magnificent run of success by snatching the Male Sailor of the Year award at the Yachting Australia Awards 2015.
The duo has ended on the medal podium at every meet they have contested at since collaborating following the London Games in 2012. They recently snatched their 3rd back to back World Championship title, Belcher's 6th having won 3 previously with Malcolm Page, supporting it up by taking out the World Cup final that took place in Abu Dhabi.
Belcher told PlainSailing.com that he congratulated all the other nominees. There is such a deep talent in Aussie sailing at this point of time. This is amazing what they are achieving and what they are doing for the sport in Australia. Will and he as a team are working very hard to make you proud as well as inspire the next generation of sailors.
Lisa Darmanin, the Nacra 17 sailor, took out the matching women's award. Along with Jason Waterhouse, Lisa has relished a successful season racing Multihull as they try to qualify for the Olympic Games that will take place in Rio next year.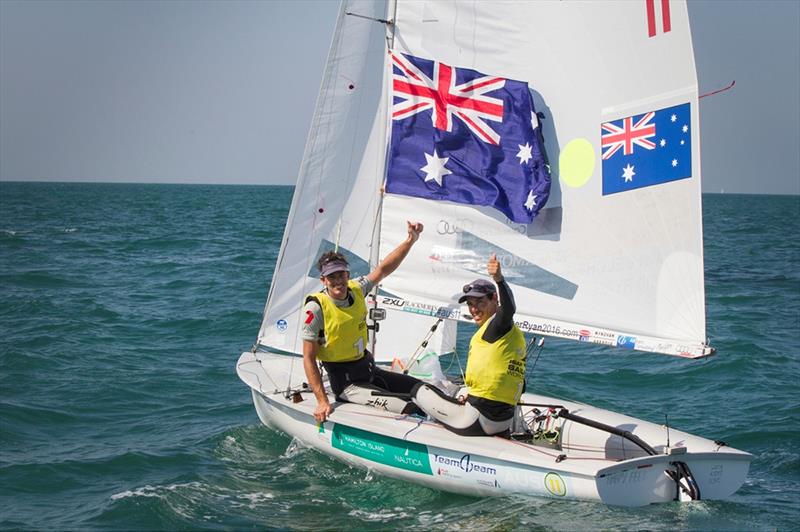 Along with two World Cup victories, the duo won the Rio Olympic Test Event and they were 2nd at the World Championships. Lisa said that this is very exciting. She has been nominated the past two years so to finally win is an honor. To stand up next to Mat Belcher who is a 6-time World Champion, this is a lot. This is really encouraging going into the last year going into Rio.